Water is life. It is typically the top priority for every Leadership Council. Access and distribution of safe water provides women and children the critical capacity to attend school, starting small businesses, and care for their households.
The 410 Bridge has been brought large infrastructure water solutions to hundreds of thousands of people, but the need remains.
410 Bridge water solutions are large infrastructure projects that sustainably address:
– Access to a reliable water source
– Filtration (if necessary)
– Distribution throughout the community
– Safe water training
Will you join us in our commitment to bring safe water solutions to our communities that will allow them to begin their journey of self-development?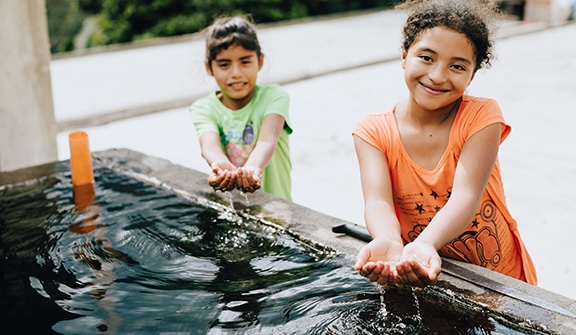 "Sustainability, holistic development, and creating independence verses dependence: these are words that are commonly used these days by many organizations, but most fail to live up to these standards. globalX has found The 410 Bridge to be one of those rare organizations that has the right plan to make a lasting difference in the developing world. They have been a true joy to work with. "

– globalX Leader
North Point Community Church
(attendance: 30,000)