It's time we recognize that breaking the cycle of poverty requires a dramatic shift in worldview, not just there, but on both sides the bridge!
Join us as a Strategic Service Partner, willing to work with, not for, a community by adopting the community-initiated philosophy of The 410 Bridge. Be a part of a true partnership where your area of expertise can be used towards water, sanitation, micro-enterprise, health & wellness, education, and discipleship programs.
Go deep to make a lasting change!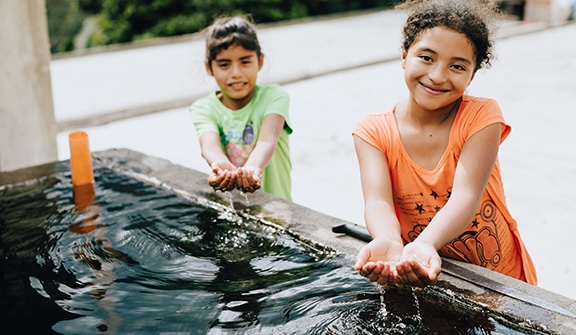 "Sustainability, holistic development, and creating independence verses dependence: these are words that are commonly used these days by many organizations, but most fail to live up to these standards. globalX has found The 410 Bridge to be one of those rare organizations that has the right plan to make a lasting difference in the developing world. They have been a true joy to work with. "

– globalX Leader
North Point Community Church
(attendance: 30,000)
"Over the years we've vetted many, many organizations that "say" they do sustainable, community-initiated development. The 410 Bridge is the only organization that we've found that actually has the discipline to do it right. Amazing."

– Large International Christian Foundation
"What I love about our partnership with The 410 Bridge is that they genuinely care about making an impact in the local church on both sides of the bridge. Their partnership with our church has equipped us to develop new ministries and stretch our people in ways we had never thought of before. Their strategy makes sense, and it is working!

– First Bossier, LA
(attendance: 3,000)